Pin bars for the textile industry and other branches.
Gellrich+Habiger pin bars excel due to the use of superior quality materials and precise finishing; they are mainly used for stenter frames for the textile industry.
When fixing material in textile industry processing stenter frames play a crucial role. Depending on the purpose and the production system special pin bars will be required. Gellrich+Habiger have accumulated many years of experience in the production of a wide range of pin bars and the manufacture of customized designs according to individual customer requirements and specifications.

Whatever system you are using – we supply the right pin bars.

In the textile industry there are many different systems used for textile processing or textile finishing. The most common include machines from Monforts, Brückner, Babcock, Krantz, Famatex and Stentex – and for each of these suppliers we supply pin bars of highest quality. The material used for the pins on our pin bars and of the base support can be selected according to the specific purpose as defined by you.

Individually manufactured pin bars – special solutions from Gellrich+Habiger.

Apart from cross-compatible pin bars for a wide range of common system providers we also manufacture customized special products. Following your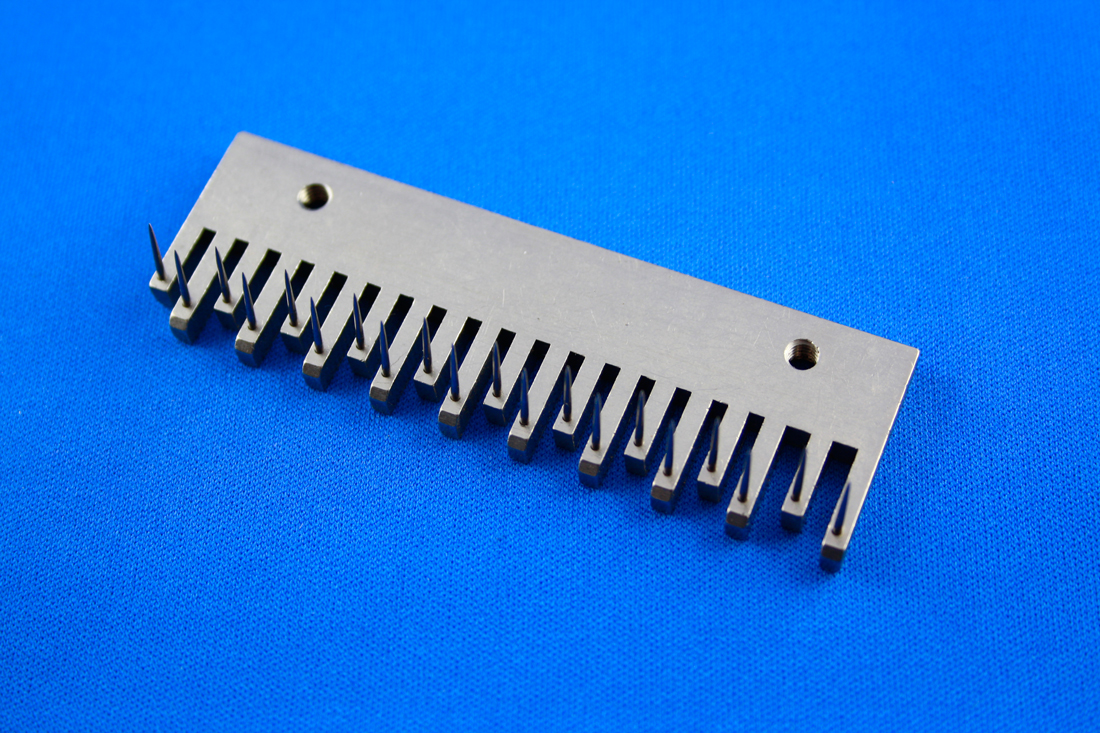 precise specifications regarding the construction and materials or as per your samples we produce pin bars to precisely match your requirements.

Your first point of call for pin bars and special tools.

First-class materials and extremely high precision in manufacturing are the basis for the quality and endurance of our pin bars. Would you like to find out more about our pin bars or other Gellrich+Habiger products? Please contact our team; we are here to help you.